British Columbia's province-wide annual celebration of cider.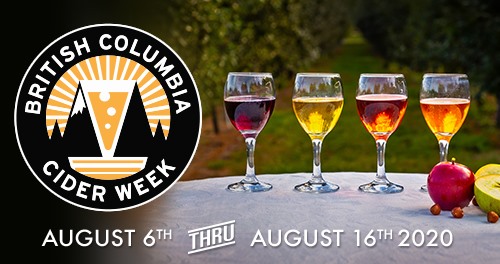 BC's local Cider producers, along with the NorthWest Cider Association, are excited to bring an adapted version of BC Cider Week to cider lovers across the province for 2020. In light of COVID-19, BC Cider Week 2020 is full of virtual, curbside and socially distanced events.
To learn more and for a listing of all events, please visit our facebook page.